Lantern Festival in the Kindergarten!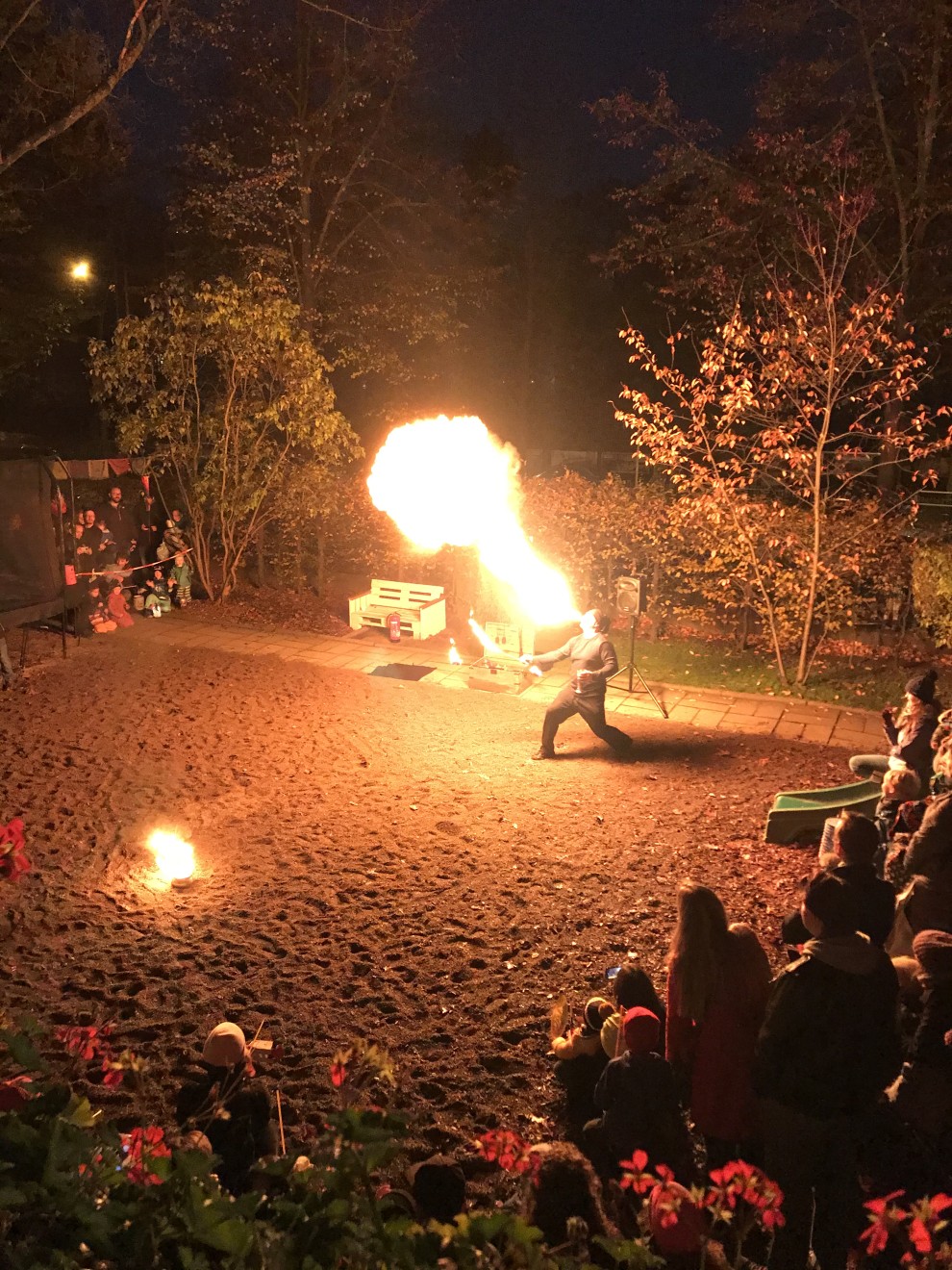 In our Platanus Kindergarten in Benjamin-Vogelsdorff-Straße we celebrated a wonderful lantern festival on Friday.
In the afternoon we came together in our garden. The parents of our kindergarten children provided a delicious buffet, with baked breads, sausages, meatballs, sandwiches, fresh fruits and much more. Against the cold of November, we had tea and mulled wine for the adults and children's punch for the little ones. The highlight was our fire artist, who we had ordered as a special attraction. The children weren't the only ones amazed at this spectacle.
Afterwards, we all set off together to Bleichröderpark. The children proudly carried their homemade lanterns through the dark streets. We all gathered in the park and sang lantern and autumn songs.
We celebrate this beautiful custom every year as a special highlight in the cold season.