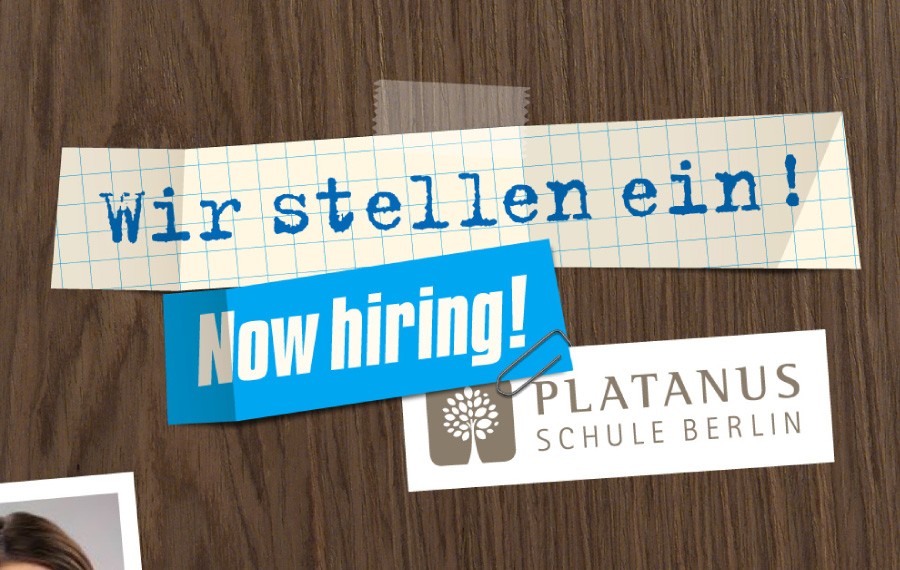 Voluntary Social Year (FSJ) for 2020/21
We are looking for motivated young people with working languages of either German or English to complete our international team in our bilingual primary and secondary school, starting next school year.
You support us in our work with children from the 1st to 6th grade during lessons and co-curricular enrichment time. In order to make the school day as varied as possible for the children and the working day as pleasant and smooth as it can be for all of us, the enthusiasm and commitment of all employees is very important – and of course yours as a social year volunteer! If you would like to gather your first work experience in an international, open and caring community, then come join us for a year!
Activities (after consultation):
To assist as a 2nd or 3rd person for the children during swimming, sport lessons or for excursions
To help the teacher/Erzieher during teaching and learning time
Participation in breakfast and lunch breaks
Helping to supervise the free play in the afternoons
The organisation and implementation of an afternoon club alongside a teacher/Erzieher
Completing small shopping trips for materials used in our work with the children
Participation in team training days, team celebrations, staff and team consultations, and occasionally by appointment on Saturdays, e.g. Einschulungsfeier (First Day of School) or Magic Movie Night
Support and active participation in the organisation and preparation of festivals and celebrations, e.g. Halloween, sports day, Christmas concert
Creative work with the children, e.g. designing of posters and collages
Support for administrative tasks in the school office
Ideas and your own initiative are always welcome.

 If you are interested, please send your application to: 


Platanus Schule Berlin

Whitney Morris-Lange (Head of Co-Curricular Enrichment)

Berliner Straße 12

13187 Berlin

E-Mail: karriere@platanus-schule.de
We look forward to hearing from you!