Primary and Secondary School
In our bilingual primary and secondary school, your child can currently learn from 1st to 10th grade. For a bilingual education up to the Abitur (general qualification for university entrance), we will introduce the gymnasiale Oberstufe (upper secondary school) in the school year 2024/25.
Beautiful and bright rooms, well-organised classes with usually no more than 24 students, modern equipment and a engaged, international team ensure a pleasant and creative learning environment in our house, the listed post office building in Berlin-Pankow.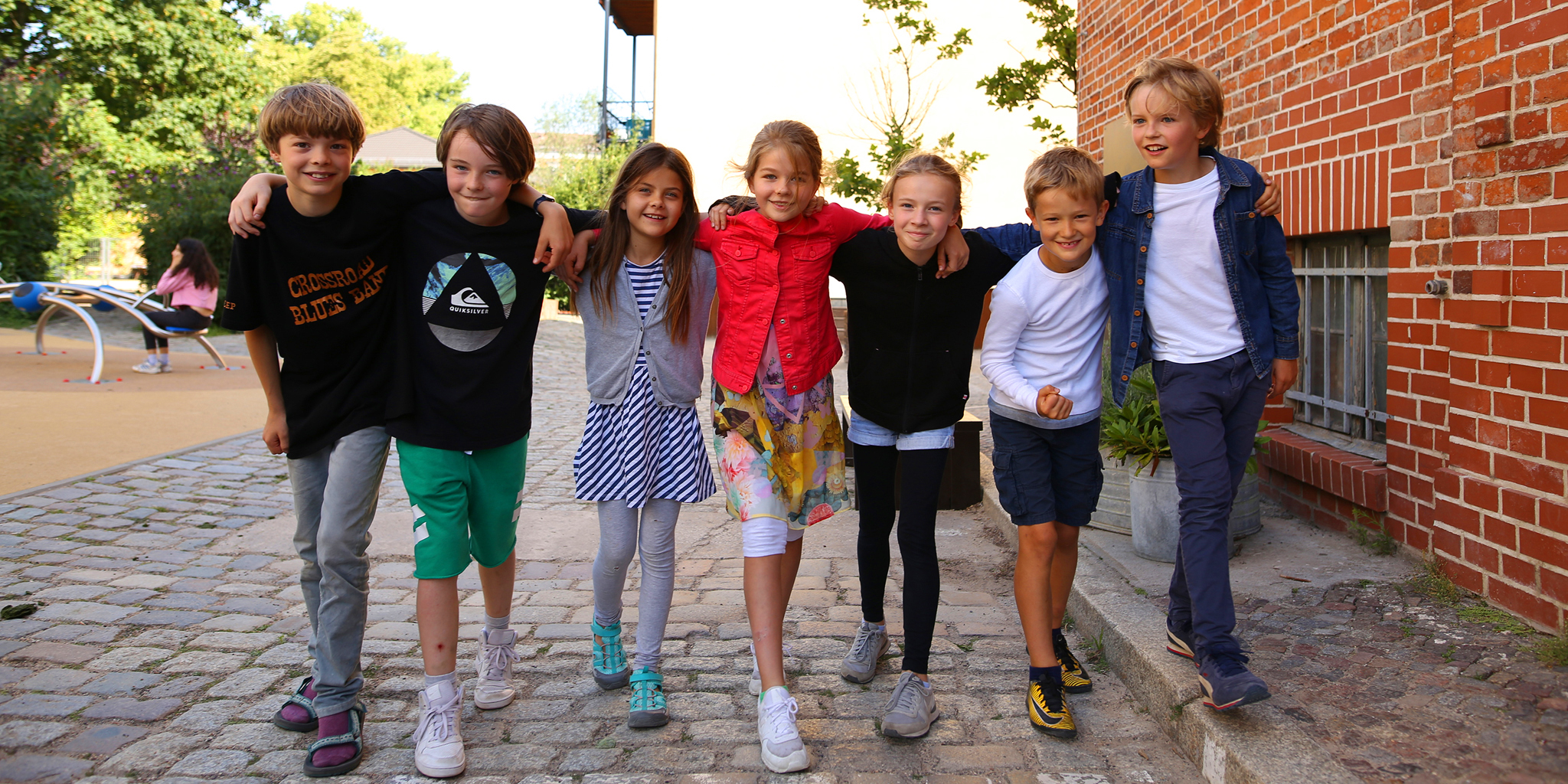 Pedagogical Concept
The fundamental idea behind our Gemeinschaftsschule is that all students learn together, from the beginning of their school time until graduation. Each child then receives a school leaving qualification corresponding to their individual abilities. As a result, all Platanus children have the opportunity to stay here with us until the end of their school life. They are also given the individual freedom to not decide upon any particular educational qualification too early or too late in their school life or when it comes to making decisions about going their separate ways.
The goal of our Gemeinschaftsschule is to create equal opportunities for all children irrespective of their individual learning needs and family backgrounds through creating individual learning opportunities. Our Gemeinschaftsschule offers a particularly varied and differentiated learning environment with cross-curricular and project based teaching and learning, in which each and every student is supported and challenged based on their individual abilities. Find out more about our concept here.

Bilingual Program
At our bilingual school (from kindergarten to grade 10) both the German and English languages are of equal value. To ensure the successful acquisition of language, we use the immersion method of teaching. Throughout their primary and secondary education, our students learn to use both languages with accuracy and confidence. Immersing students in the language means that they not only learn the colloquialisms and how to socialise in the language, but also how to read and understand textbooks, participate in discussions and debates, and to correctly structure and write texts. Find out more about our bilingual program here.
Mathematics and Science
Our primary goal is to inspire boys and girls alike through mathematics and science and to develop their confidence within these areas without creating aversion towards these subjects, which are traditionally seen as complex. We therefore choose the method of addressing everyday questions from the pupils and answer them in a practical, experimental manner. Find out more here.
Teaching
In accordance with the specific profile of our school, we place the subject and pedagogical focus of our lessons on bilingual education in German and English as well as broadening mathematical and scientific topics, and their use in questions and areas relating to careers and everyday life.
In our school, we teach using the Berlin Curriculum Framework and plan our teaching based on the Berlin timetable. Subject teaching is spread across the six primary school levels as well as the secondary school levels and is taught equally in both English and in German. The ratio of teaching in German/English can vary between individual year levels. Find out more here.
Co-Curricular Enrichment Program
Our Erzieher*innen are responsible for the Co-Curricular Enrichment Program at our school. They take care of our early/late care supervision, our immersion activities throughout the school day, as well as the program during the school holidays. In the afternoons, our Erzieher*innen, teachers and external club leaders offer a variety of clubs for the children. Find out more here.
Project Days
During our fortnightly project days, students work on interesting and current topics that are focused on the real world and the world of the students. These topics focus on bilinguality/languages, intercultural learning, and mathematics/science. The project days are conducted in German and/or English depending on the subject, class and teacher. Find out more about our project days here.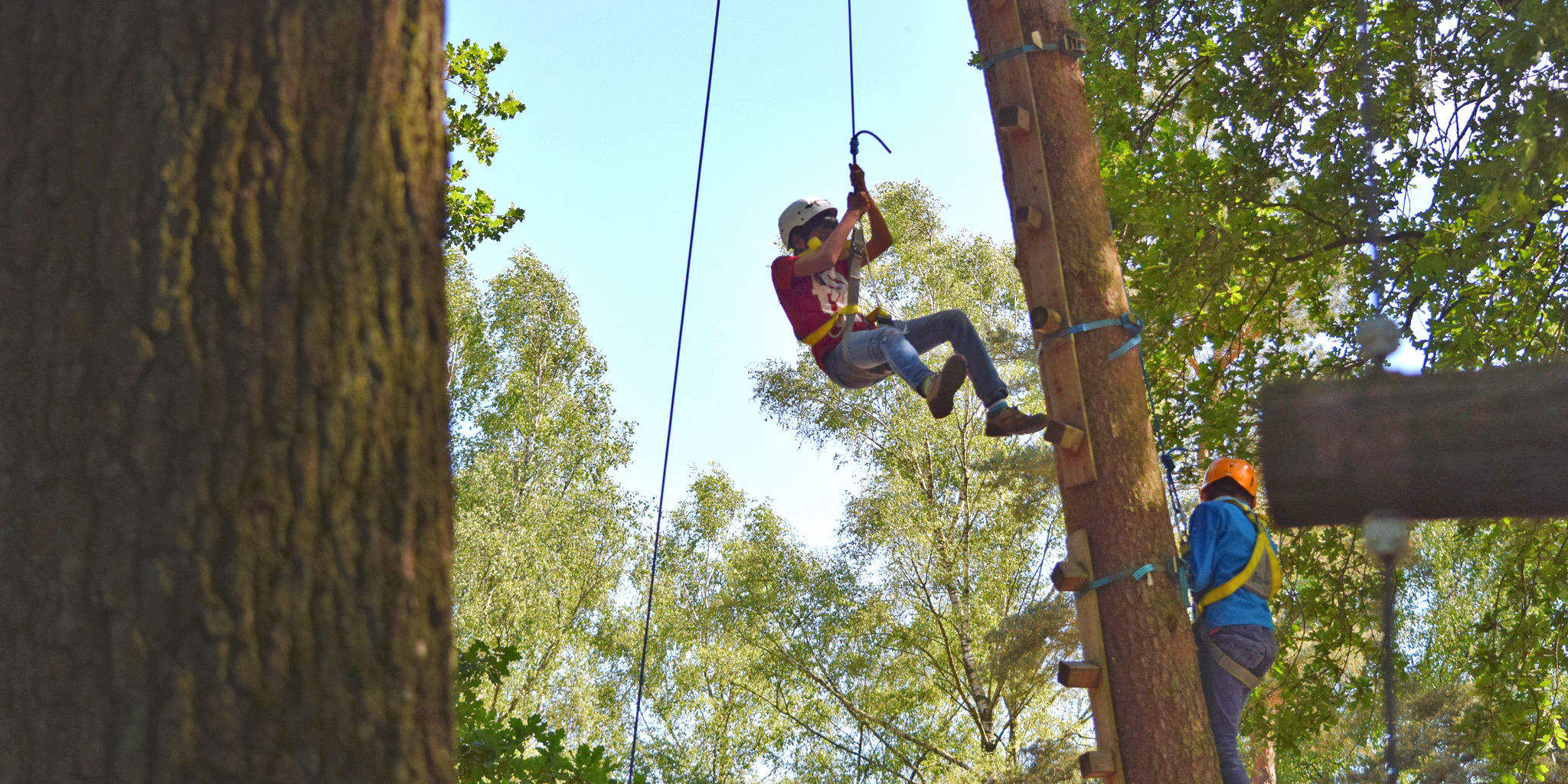 Work & Travel
We are of the opinion, that the development of children and young people's identity is significantly supported by personal and shared experiences, challenging tasks and practical work both inside and outside of school. We have developed the "Work & Travel" program for our students in grades 5-10 which offers active career orientated experience, giving them a foundation for life after school. This program will help adolescents to cope progressively with their own personal challenges, will strengthen their courage and self-belief and pave the way for a fulfilling career path built around their own ideas and future plans. Find out more about the Work & Travel program here.