And the winner is… PLATANUS SCHULE BERLIN!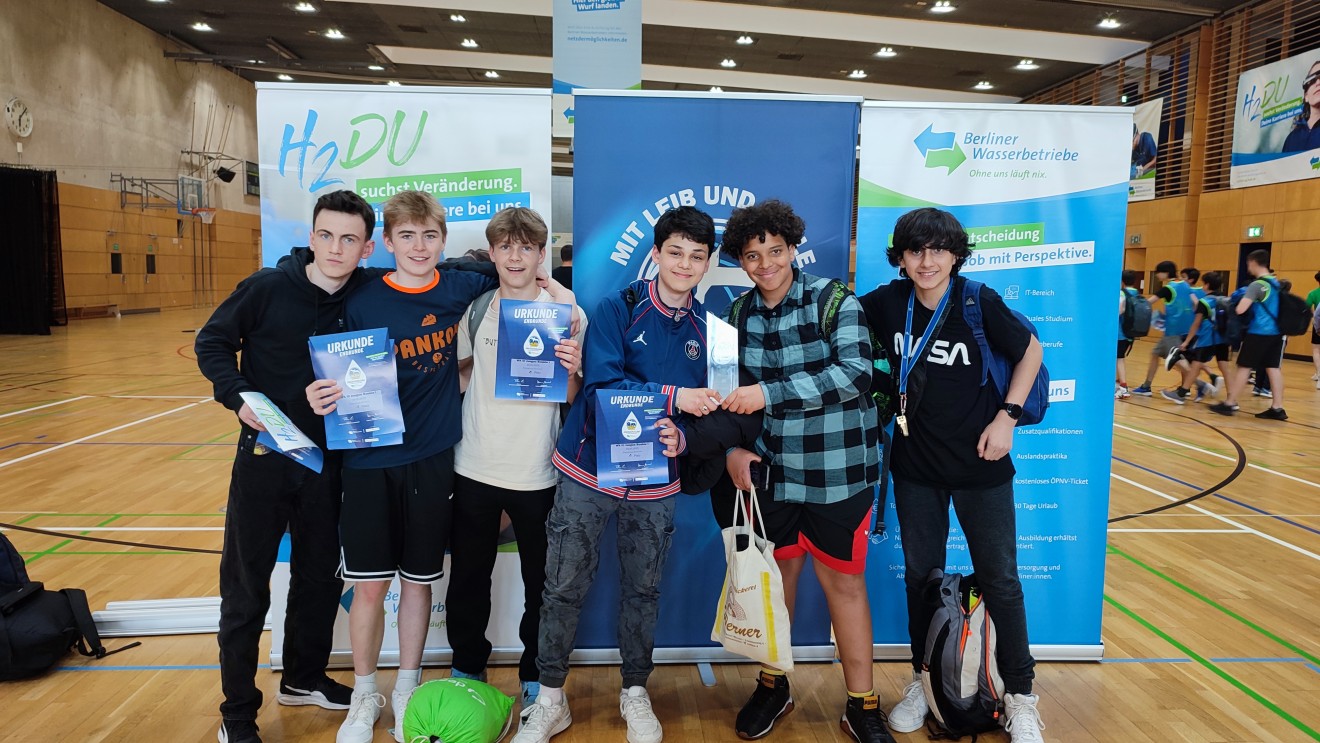 Our 7th and 8th grade basketball team played their way through the preliminary and intermediate rounds to the finals of the ALBA BERLIN Oberschulliga! There they won all their games and ended up in 1st place in their age group WK III Rookie I.
We wholeheartedly congratulate the basketball team. We are incredibly proud of "our" boys – of their exemplary commitment, super teamwork and respect for each other and the opponents. Keep up the good work!