First Day of School Celebration 2016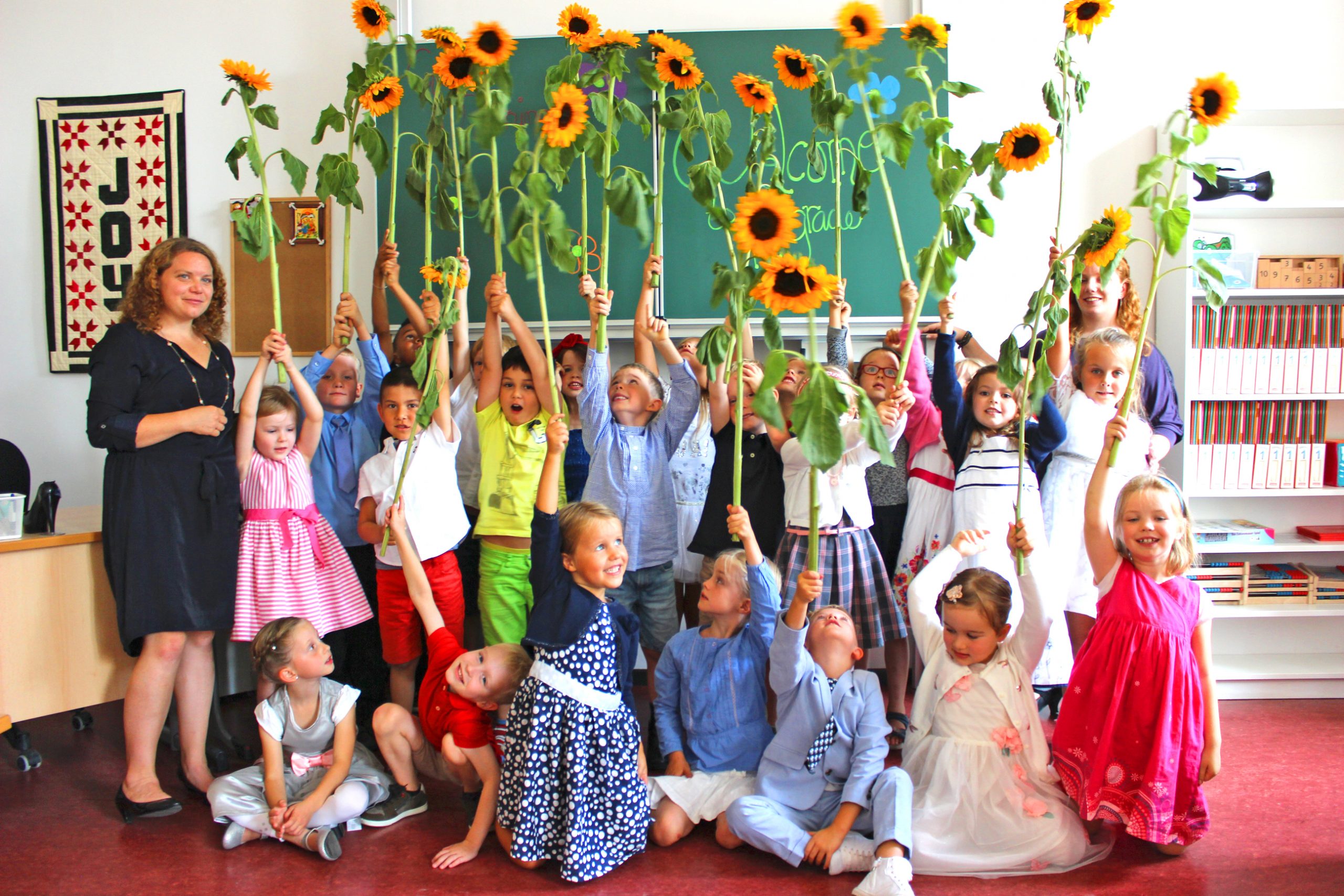 A special day – Happy Year Ones and proud parents celebrating the first day of school.
On Saturday 9th September, it was that time again. Across all of Berlin, well dressed parents and their excited children with giant candy cones in tow were on the move.
Our 'First Day of School Party' on Saturday was a wonderful and exciting morning with many special moments. Brand new school bags were worn by proud children, colourful cones overflowing with candy, sunflowers in children's hands, furtive tears of emotion from relatives and a beautiful speech from our Head of School Zoia Grüning made for a fantastic ceremony. Children from Year 2 as well as the Junior Choir under the direction of Ms Kemish, presented a magical program of English and German pieces which were deeply appreciated from the numerous guests.
A very warm welcome to all the new children and their parents. We're glad you're here!