We celebrate Lucia, the Swedish Feast of Lights!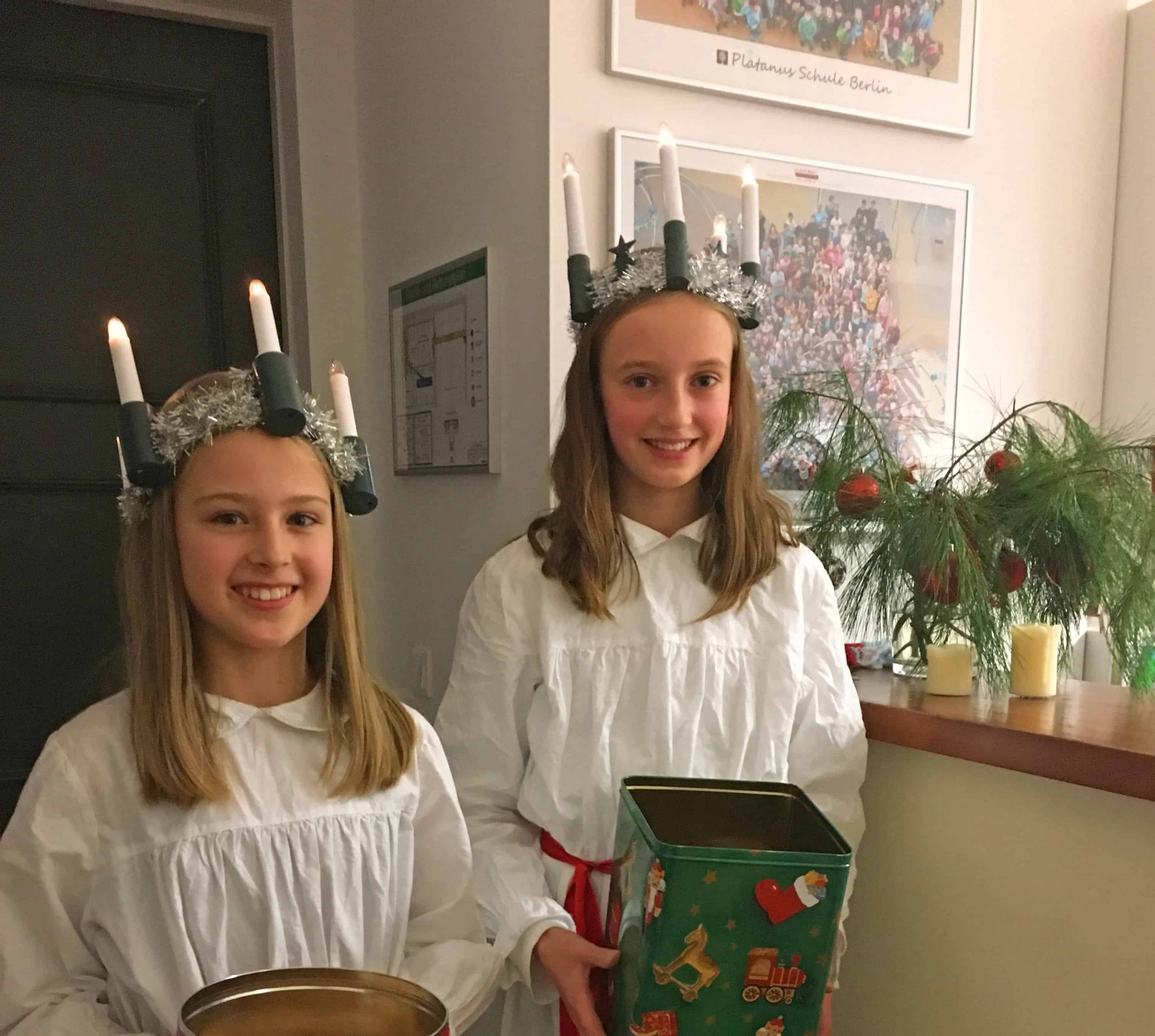 Today in Sweden and in Swedish communities around the world Lucia, the Swedish Festival of Lights, is celebrated.
This morning our colleagues with Swedish roots and background brought homemade gingerbread cookies and saffron bread for the staff to enjoy while listening to classical Sankta Lucia music. In the afternoon, two enchanting Luciatärnor (Lucia virgins) in traditional Swedish Lucia dress went through our school and handed out Christmas cookies.
The exact origin of this festival is unknown, but what is certain is that the 13th of December is in the tradition of older midwinter celebrations and that since the Middle Ages there have been reports of celebrations by the rural population to mark the end of agricultural work and the beginning of Christmas fasting. According to other sources, this feast is celebrated in honour of Saint Lucia. There is no doubt that the tradition comes from western Sweden and is becoming increasingly popular throughout Scandinavia.
The Luciafest developed into a national observance in Sweden only in the last hundred years. At the end of the 19th century, the Stockholm open-air museum Skansen took up the Lucia traditions in order to preserve them for future generations. At the same time, the custom began to spread beyond its original borders among the population. This process intensified when a Stockholm newspaper chose a Lucia for the first time in 1927. As a result, the Lucia Festival found a permanent place among Swedish customs.
We are proud of our team from all over the world and love to learn more about the traditions and cultural customs of our colleagues.