Work & Travel: Canoe adventure!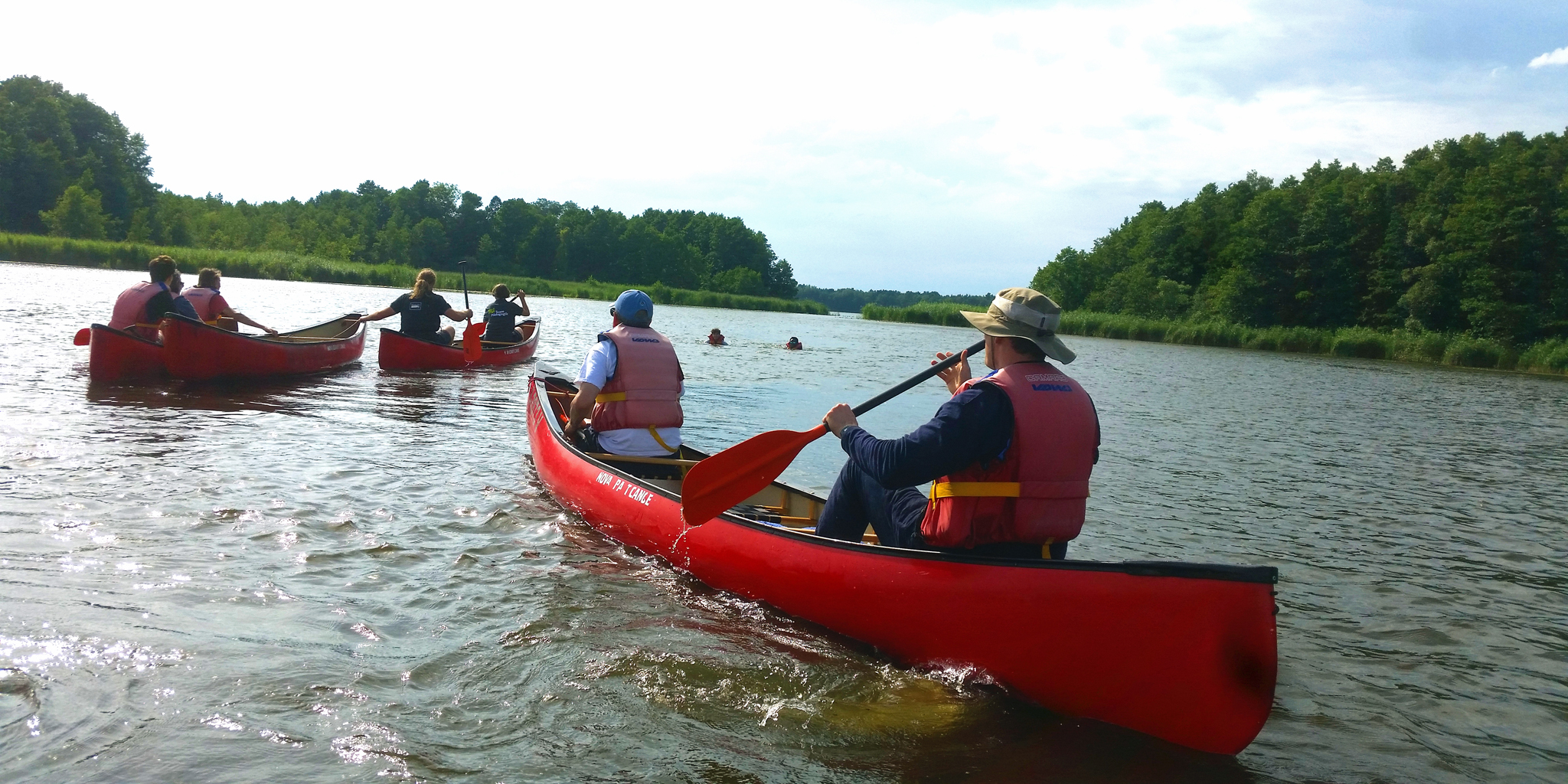 As part of our Work & Travel program, our 7th graders take an educational and exciting four- to five-day canoe trip every year.
With one to two experienced canoe instructors from "Team Pädagogik" and two of our teachers, the students paddle through the Brandenburg lake landscape (Spreewald to Blossin). They leave everyday life behind and experience untouched nature – a huge network of lakes, rivers and canals. They will get to know varied shoreline landscapes and the fauna native to them.
During this tour, the group learns to take care of itself: their gear, food, as well as the school's own tents are transported in a canoe. At night, the young people camp at various water resting places. Together they pitch their tents and prepare the meals. During the day, they paddle in a canoe for two or three hours and experience many exciting adventures. They train in different manoeuvres on the water, e.g. passing the locks or getting the canoe ready to paddle again after capsizing, and many other outdoor-educational leisure activities.
The aim of this class trip with its focus on nature and movement is to sensitize and inspire our students to the beauty and above all the ecological significance of an untouched landscape. Because only what you know and love is worth protecting.