Our first Afro Cultural Exhibition – Out of Africa!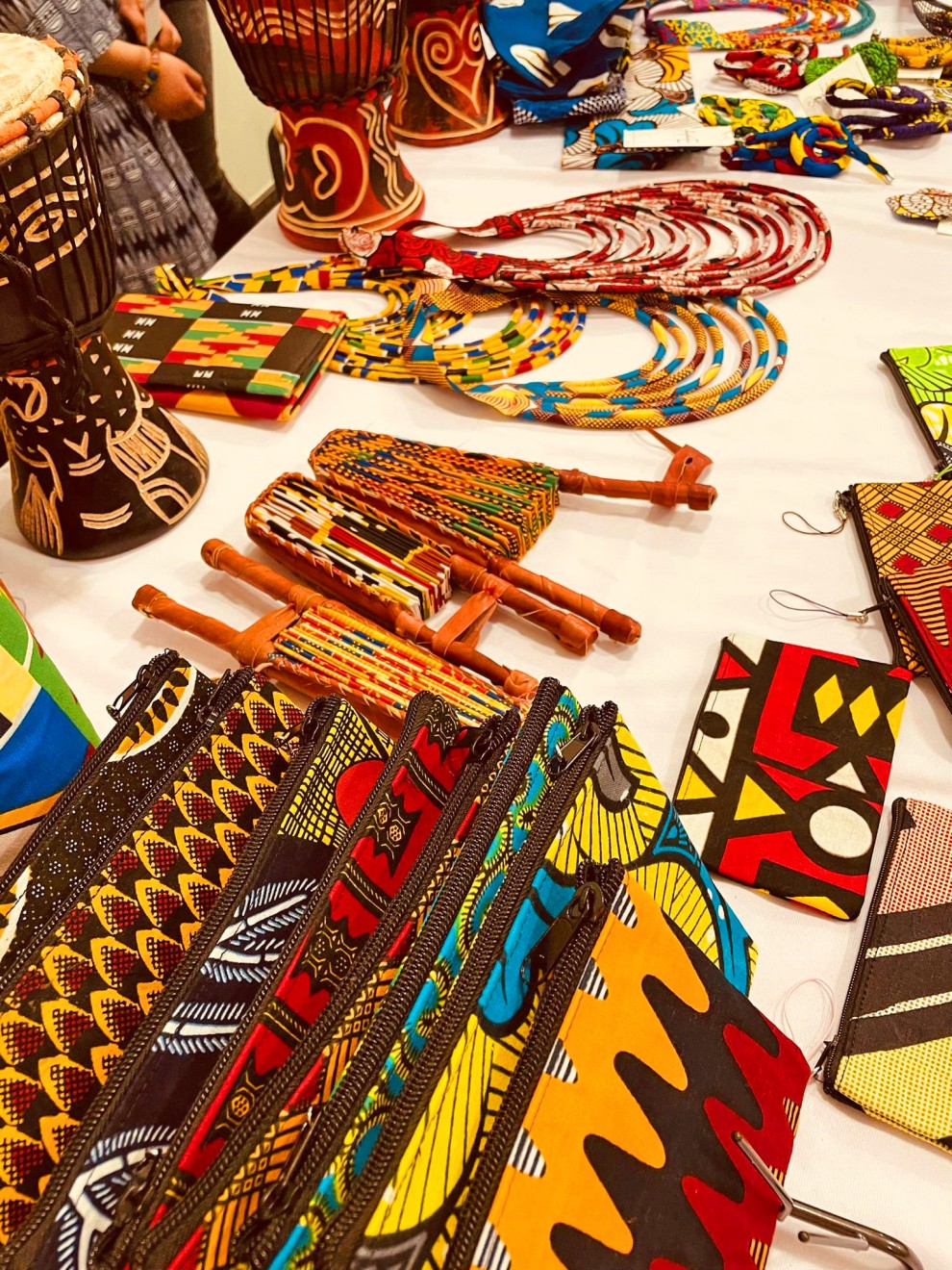 Dr. Okine and the students of his Oware & Afro Club organised the first exhibition in our school.
Our school community enjoyed a colourful celebration in the Mensa. Accompanied by West African music, we tasted very delicious culinary delicacies such as Jollof rice, beans and vegetable stew, fried plantains, chicken, plantain chips and sobolo drink (made from hibiscus). There was the opportunity to play African board games and a great dance performance. Traditional West African musical instruments, clothing and jewellery were also sold and part of the proceeds donated.
We would like to thank Dr. Okine and his students as well as the  school's Event Club led by Mr. Lüer and his students for the organisation and this cultural highlight.